I collected my car on the 9th of August from Telsa Heathrow (West Drayton), here's some thoughts and pictures from the day and some notes on ownership over the last two weeks.
Collection from West Drayton went really well, Cyril from OctopusEV picked me up from West Drayton station (he asked if he could, rather than this being a pre-req), we grabbed some breakfast then headed over to Tesla. We helped ourselves to a bottle of water each and waited to called.
The lovely Beth showed me to the car, paired up my phone and walked me through the basic controls. I then had as much time as I needed to walk round the car and work through my check list. Cyril helped me look over everything on the car and the list, on site we could see no paint issues, no panel gap issues and no problems with the interior. After a quick photo with the Octopus (and a whole host of other goodies from Octopus stashed away in the boot) it was time to head off.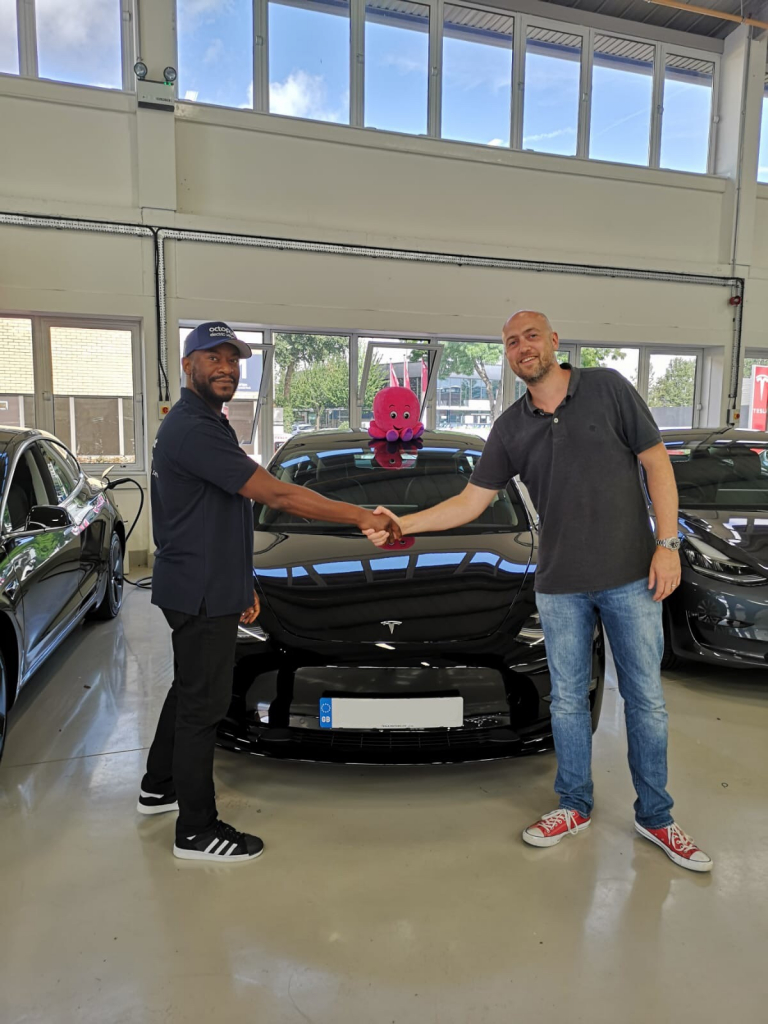 Autopilot was configured by the time I hit the motorway, so I had a nice drive back with the car doing the majority of the leg work 😀
I then headed to my brothers place to take him out for a spin on the way home, like everyone who goes in one of these, he couldn't believe the thump you get when launching, he was also really impressed with the car full stop. He and my nephew were also cracking up with the whoopi cushion! Then headed home and took my daughter out and my mum who'd been looking after her, both really impressed with the car (and again, the fart noises :))
Since getting the car, I've done 830 miles so far, used a supercharger once (home charger is broken, more on that) which is a great experience, knowing you can stop, have a comfort break / lunch and carry on your journey just removes range anxiety on a long journey. When I first plugged in with 17% it hit 481 mi/hr!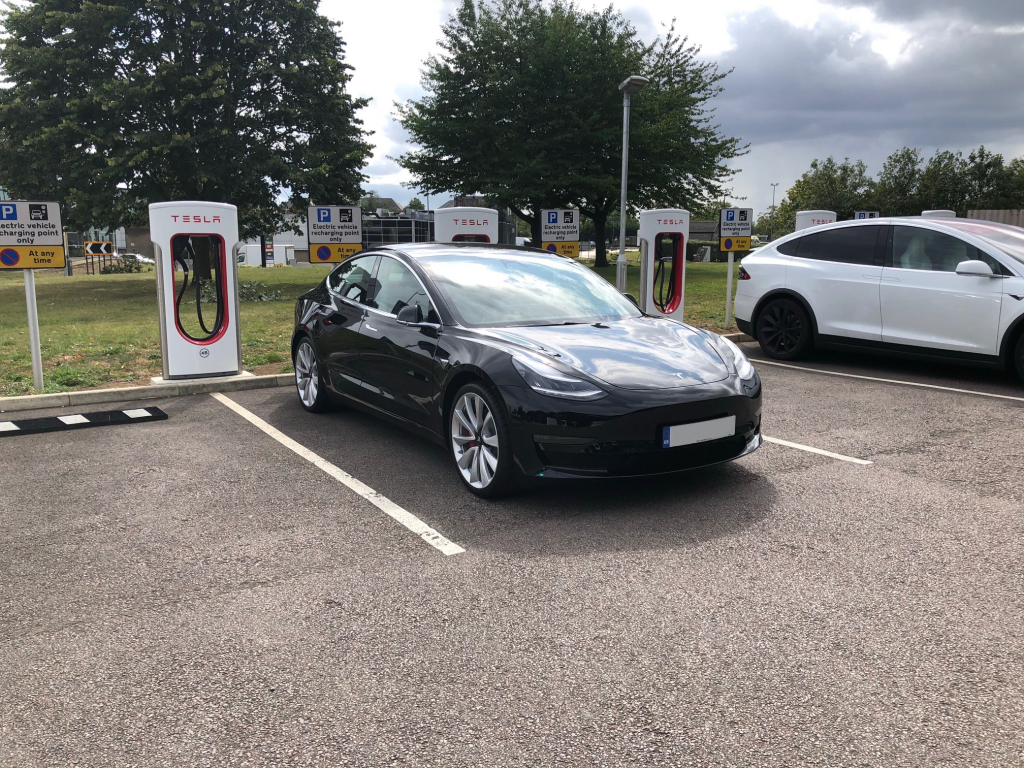 My only issues with range so far were down to the fact my home charger was broken, which has now been resolved by having a Tesla charger installed, as the replacement EO Mini also had the same issues. However this was and is mainly negated by being able to use the work chargers for free 😀 (as per the below photo) – I was always planning on using the work chargers for most of my charging, but being able to top up at home of a weekend will be great!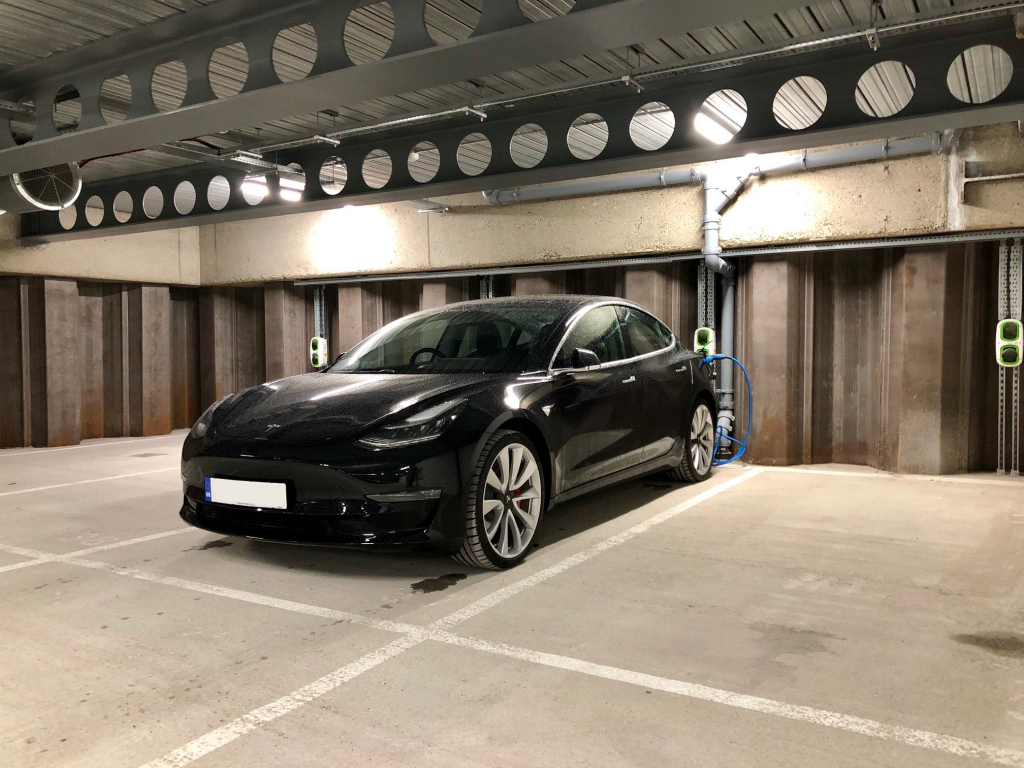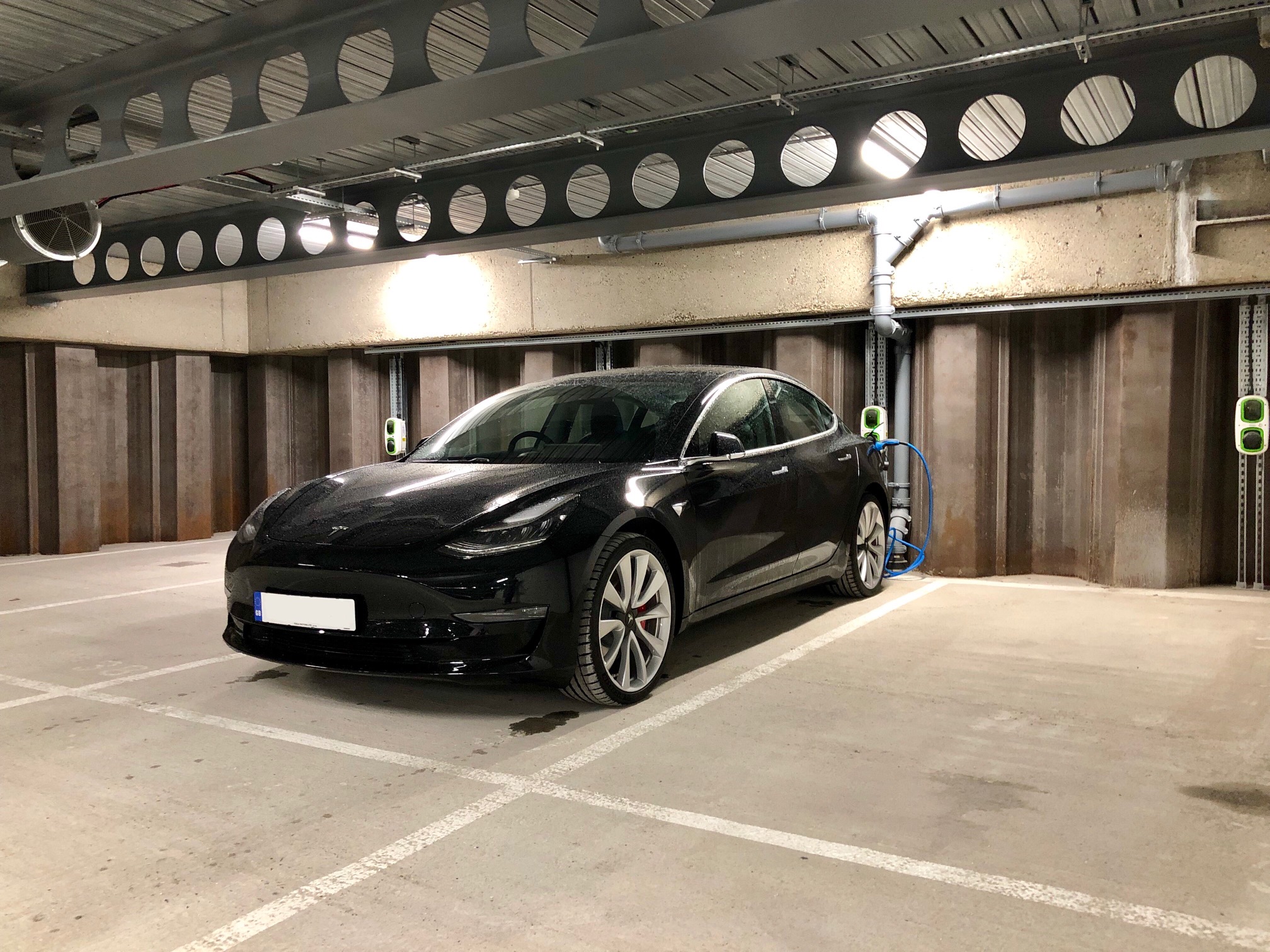 Small issues experienced;
When giving the car a proper clean I found some very minor paint defects (two small stone chip type marks, one tiny scratch and slight orange peel looking patch on the front wing. I've logged these, just need to send photos in. They are so minor though, won't be the end of the world though of nothing comes of it. Nothing worse than I've had from other new cars.
Brake fluid low warning light – Looks like there might have been some issues getting the levels right before shipping over. I did initially book a service appointment, then Tesla got back in touch about a ranger visit instead, but being honest it was painfully slow getting replies, they'd offer me a time, I couldn't do it, reply back and then wait half a day for a response. Ended up fixing this myself in the end, no further issues 🙂
Still don't have my 1000 supercharger miles added from using a referral – I'm chasing up on this.
That's it for problems so far, the car looks and drives superb, you get used the central dash very quickly, as you do with regen braking (first EV). Tesla Delivery had been great, helpful and friendly in every contact with them (which given the pressure they are under is really good). The auto-wipers are fine, no worse at all than the BMW 1 Series I've come from, the sat nav is fantastic, it really is a great car.
For anyone that's read this far, it's worth it! There might be some minor issues / teething troubles, but the noise on those will obviously be amplified in Facebook groups and forums, that's just how it works. Hope you get your cars soon, looking forward to seeing more of them on the road (seen none out in the wild so far) and maybe getting a wave or two 🙂
Dave.
If you've found anything on my blog useful and fancy getting a Model 3 yourself, please consider using my referral code, this gives us both 1000 free supercharger miles and entries to win a Model Y and Roadster!